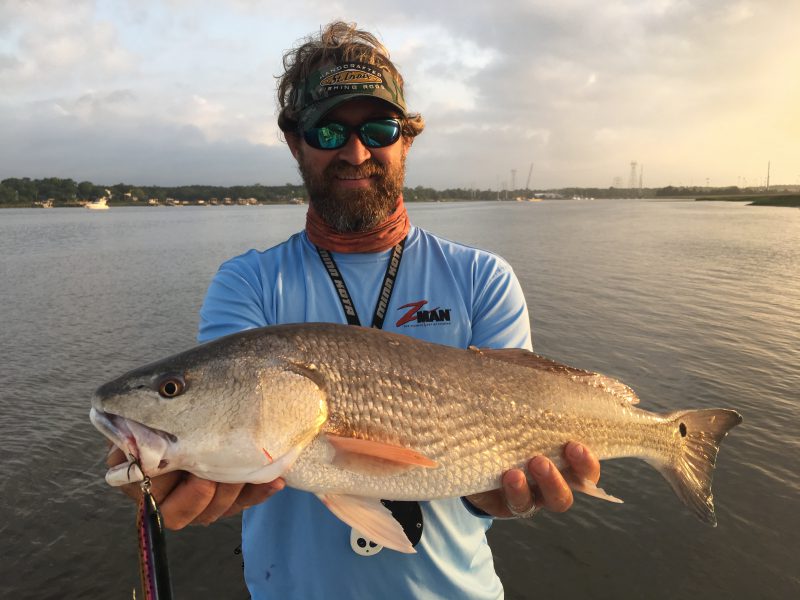 Topwater fishing starts picking up when the water warms up in the spring and the baitfish have arrived. It's important to have both of these factors because you want the fish to be aggressive enough, and you need the baitfish in the area for the fish to be keyed in on this type of feeding pattern.  The best times for throwing topwater plugs are during lower light conditions such as sunrise, sunset or even overcast days; in fact, overcast days can be some of the best because you can throw topwater plugs all day long.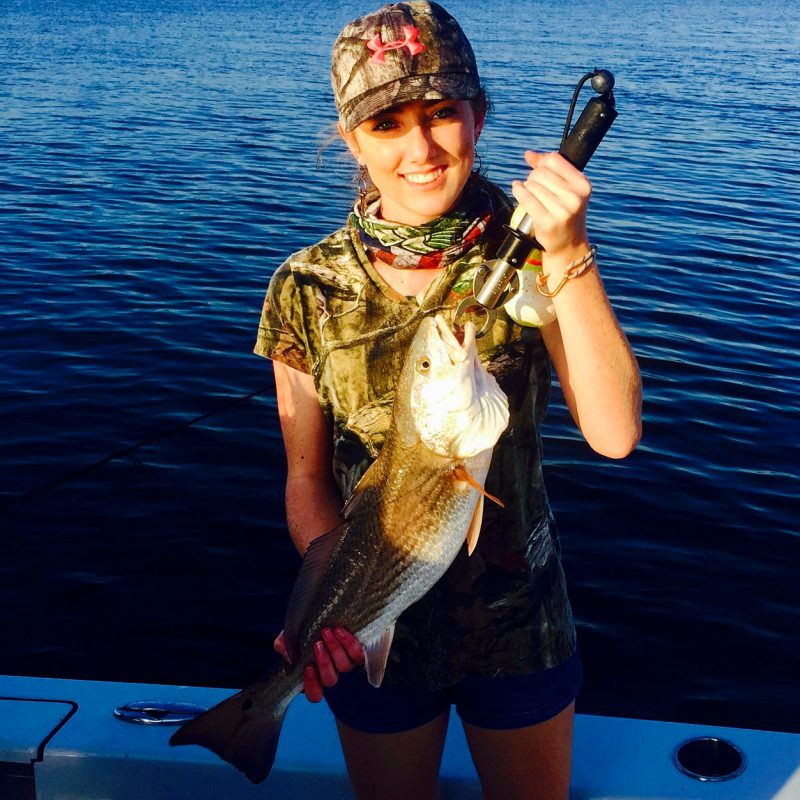 Redfish and trout both feed on smaller baitfish such as mullet and menhaden which are often found swimming on the surface. These predatory fish need the lower light to provide them a silhouette of the baitfish and the shadows to conceal their ambush. As a result, good places to look are long grass lines, oyster bars, and points adjacent to drop-offs. However, Redfish can be found in water even half a foot deep and can be very aggressive during this time of the ye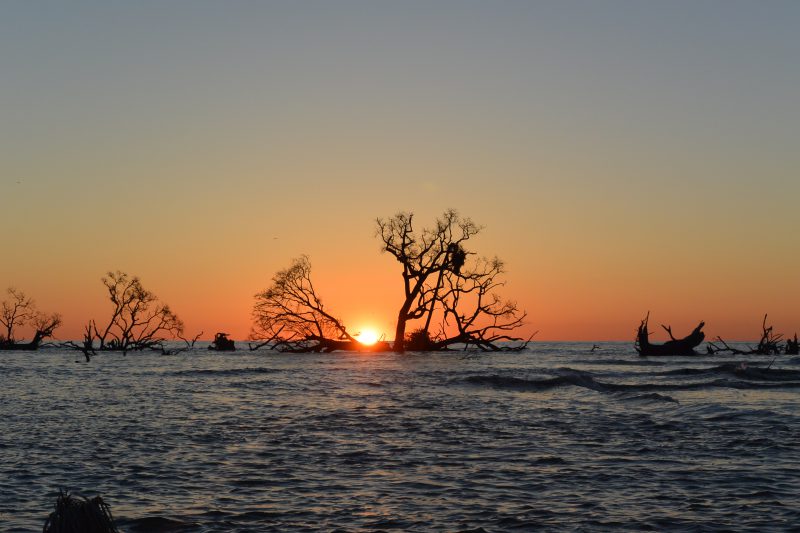 ar.
When choosing the correct plug, you need to make sure you aren't picking something that is attractive to you, but instead is attractive to the fish. The most important part of the bait is the underside because it's what the fish sees, along with picking based on the rattle and correct hook-set. Baitfish this time of year are the smaller mullets, and as a result, the best plugs seem to be the Spook Jr. or the Rapala Skitter Walk because they mimic the size and color of these baitfish.  During the lowest light conditions or with very murky water, I prefer to use baits with high contrast bottoms and more natural colors at any other
time during the day.
Anglers in the Lowcountry regions of South Carolina can find fish willing to bite topwater until late in the fall when the water starts to cool off. It's a fun and exciting way to fish and gives every angler a chance at a true trophy.
Feel free to email me if you would like to book a trip or want more information.  If this type of fishing excites you, be sure to mention it specifically so we can get you the exact experience you want.