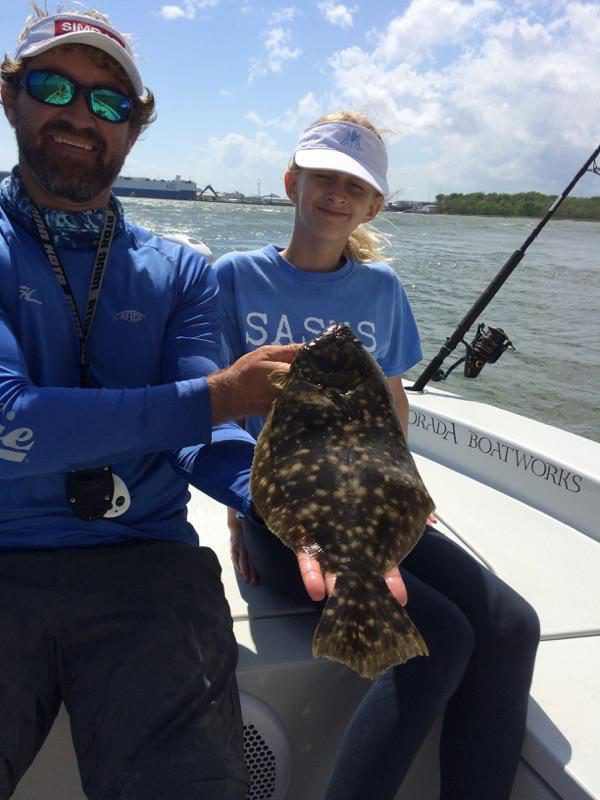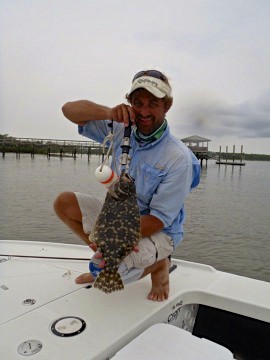 Water temperatures are rising and the bait has been coming in. With this, the flounder have begun their migration inland from the offshore breeding areas. The magic number for the water temperature is around the 70 degree mark; this is when the number of food sources increases further increasing the inshore activity anglers can expect.
Flounders will be moving up the rivers and waterways into the creeks where you should expect to see them on along sandy bottom grass lines, around oyster bars and outflowing creeks. Usually, they are looking to feed on shrimp, mullet, mud minnows, and other various baitfish that are plentiful during this time.
Carolina rigs with mud minnows or finger mullet are a great way to consistently catch these flounder, but popping corks with shrimp on them can also be productive. For fishing these rigs, I prefer to
use a 7-foot medium fast action St. Croix Tidemaster
outfitted with a 3000 series Penn Battle spooled with 20-pound PowerPro.  Usually, I will use a 20-pound Seaguar leader for the Carolina rigs and 15-pound leaders for the popping corks with various weights depending on the current and wind strengths.  As far as the popping cork goes, I prefer the Bomber popping cork which uses a titanium wire which will retain its shape and will not be destroyed when bent like a traditional cork will be.
Moving forward this patter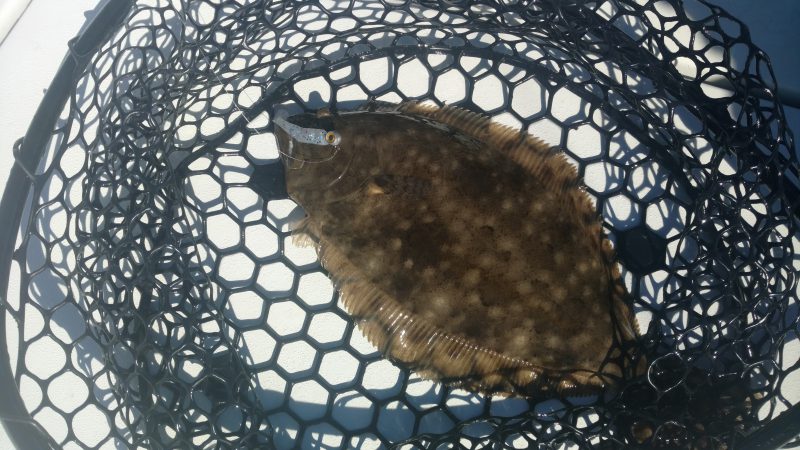 n will become the norm throughout the summer months and into early fall before the fish begin their migration to their offshore spawning grounds.
Feel free to email me if you would like to book a trip or want more information.